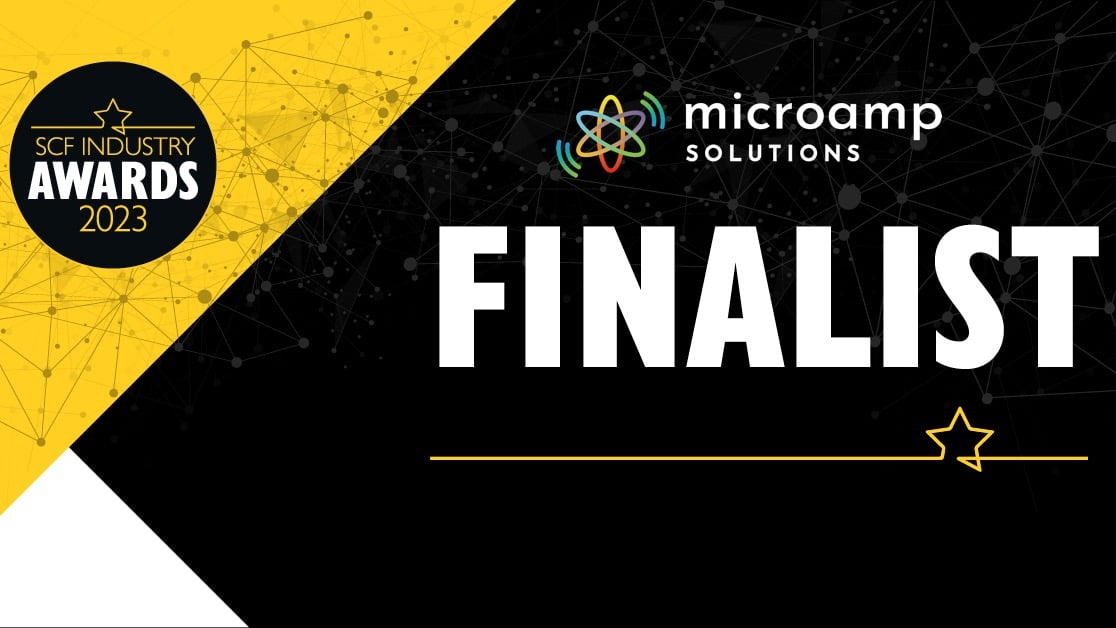 Microamp Solutions has been named a Finalist for the SCF Industry Awards in the category of Outstanding Contribution to Emerging Technology or Architecture. This is a great honor and a testament to our dedication to developing 5G mmWave Private Networks.
We have been recognized for our CellBox Air 5G mmWave Radio, which enables the cost-efficient building of Private Networks with best-in-market parameters.Thanks to its unique features, CellBox Air is compatible with different vendor systems and can be mix-and-matched by operators with products from different suppliers. This promotes an open architecture that encourages innovation and competition, which can lead to cost savings and increased flexibility. This solution can be more easily installed, upgraded, or replaced compared to traditional proprietary systems, which reduces vendor lock-in and enables faster time-to-market for new services.
Furthermore, as the CellBox Air operates in the millimeter wave frequency band, it allows for achieving multi-gigabit data rates and nearly zero-latency communication, which in turn unlocks new use cases, boosts productivity, and enables the digital transformation of industrial environments. Moreover, the use of CellBox Air can help to alleviate the strain on the lower frequency bands, which are becoming increasingly congested due to the growing number of connected devices and applications.
The final will take place on May 23rd in London, and we wish the best of luck to all of the companies! Check out the full list of finalists here.
About SCF Industry Awards:
The SCF Industry Awards recognize the outstanding achievements and contributions of companies and individuals in the small cell industry. The Small Cell Forum (SCF) is a global industry association that promotes the adoption of small cells and other wireless technologies to improve network coverage and capacity. Its members include network operators, equipment vendors, and other companies involved in the wireless industry.