News
Dawid Kuchta Pitched in Supernova Challenge Winning Second Place in the Overall Industry Pioneer Category
13 October 2022, Dubai World Trade Centre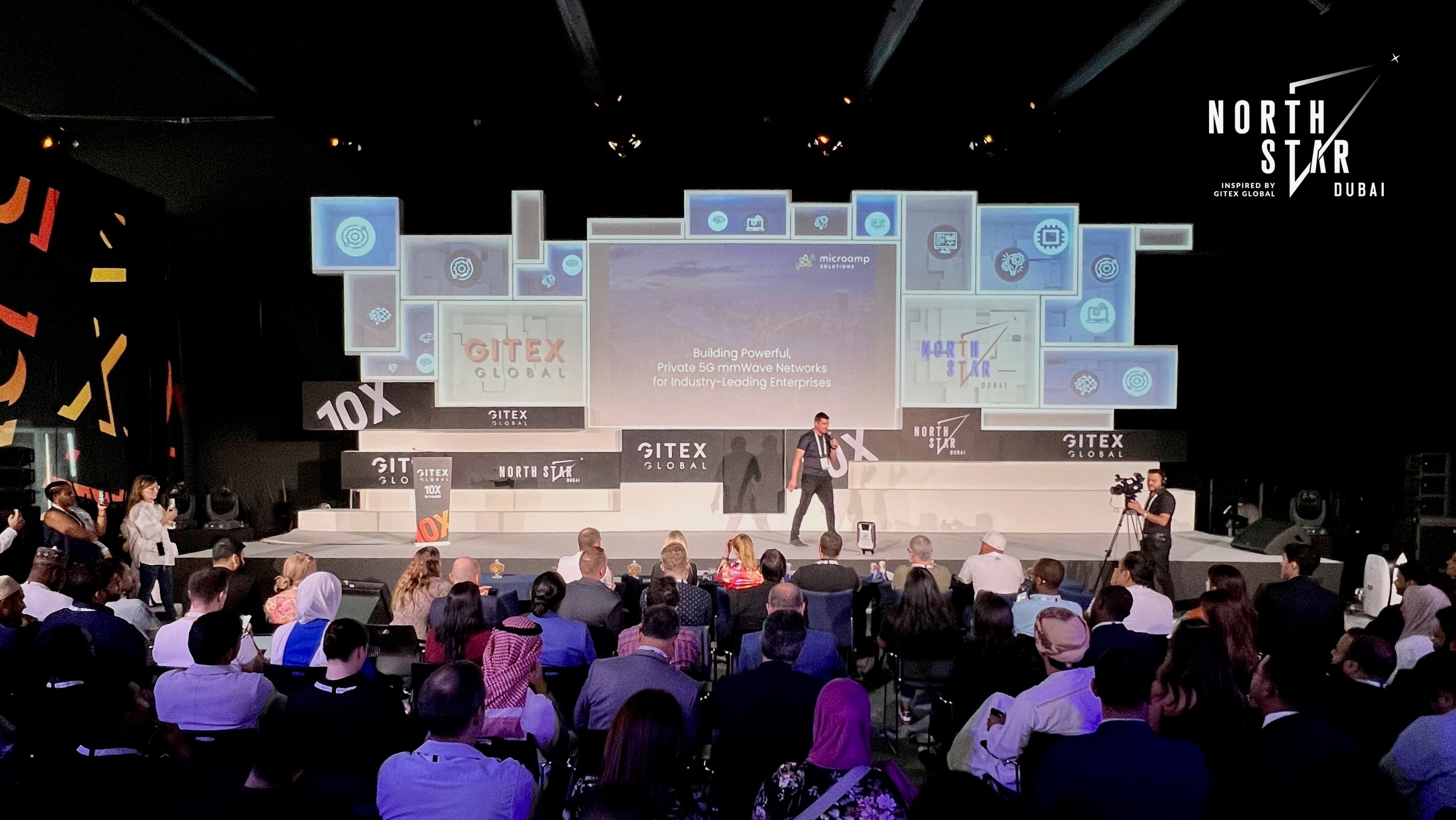 What an incredible week at GITEX GLOBAL and North Star! Our CEO, Dawid Kuchta, made it to the FINALS of the Supernova Pitch Competition, winning proud second place in the Overall Industry Pioneer category.
The Supernova Challenge is the biggest start-up pitch competition in the Middle East, Africa and South Asia. This year's Supernova Challenge attracted over 600 applications from startups from over 41 countries, who battled it out for the region's biggest prize and the North Star Dubai Supernova Champion title. This year's edition is being held under the patronage of Tim Draper Silicon Valley's legendary venture capitalist who early invested in over 30 unicorns (including @Hotmail, Skype or Tesla).
Microamp Solutions was awarded second place in the the Overall Industry Pioneer category. Our solution was recognized for its strong commercial and sustainability impact. We are very proud of this remarkable distinction and we're continuing to push the boundaries of what's possible to deliver super-fast and ultra-low latency performance into bandwidth-hungry applications such as industrial monitoring with 11K 360 cameras, VR remote object controlling or AR real-time assistance. This technology delivers the next-level performance and user experience beyond what is impossible with traditional cellular networks.
Check out the full list of finalists here.
About the event
North Star is the largest startup event in the Middle East, Africa and South Asia, hosting 700+ exhibiting startups, 400+ global investors and 450+ expert speakers.
Launched in 2016 as GITEX Future Stars, the event scaled up and was rebranded as North Star – a true beacon for innovators and trailblazers. Strategically collocated with GITEX GLOBAL, North Star places the most innovative startups in front of 100,000+ tech industry professionals, including investors, corporate buyers and government representatives.